Guernsey Chess Club and Federation Reports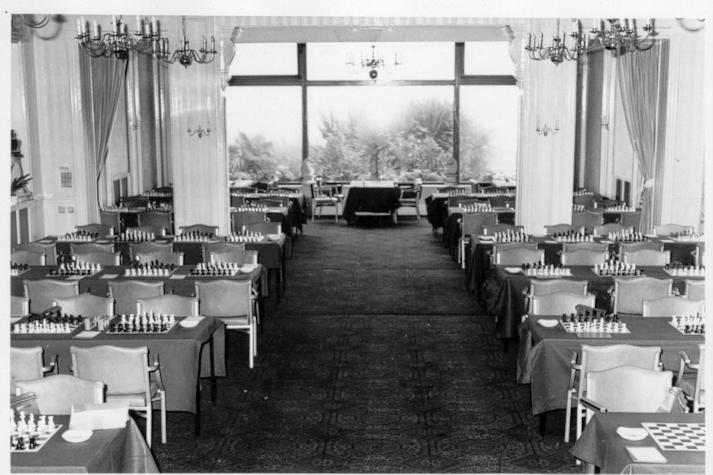 The 1st International Guernsey Chess Festival October 1975 is all set-up in the main room at the Old Government House Hotel. With wonderful views over the Guernsey capital town of St Peter Port.>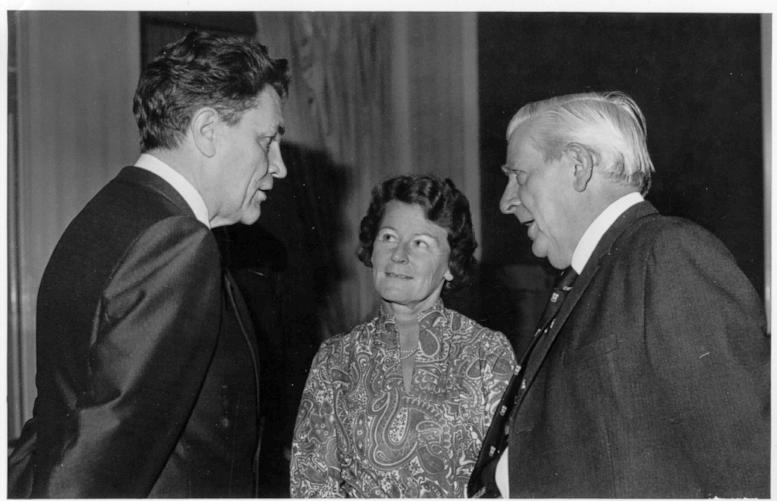 Colonel Ed Edmondson talks with Lady Loveridge and Deputy Ozanne (of the Guernsey Tourist Board). Colonel Edmondson as Executive Director of the USCF supported Bobby Fischer very closely in his campaign to become world champion.>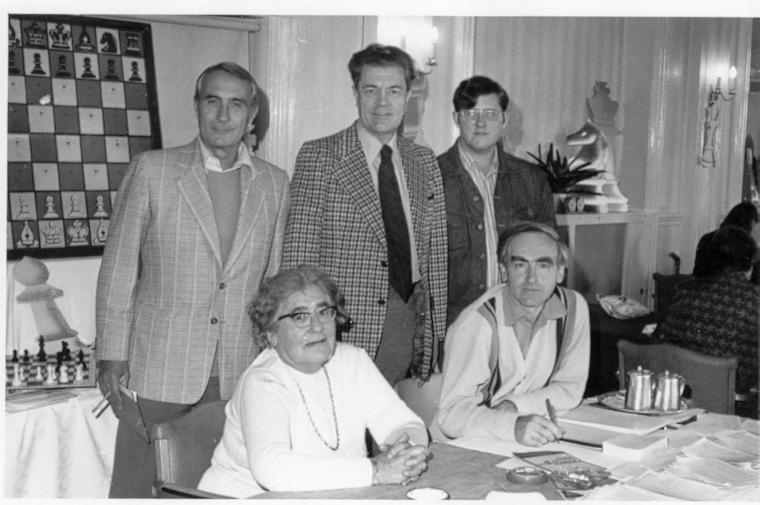 Centre at the back Colonel Edmondson and in the front Mrs Dot Ogier and Peter Clarke tournament arbiter.>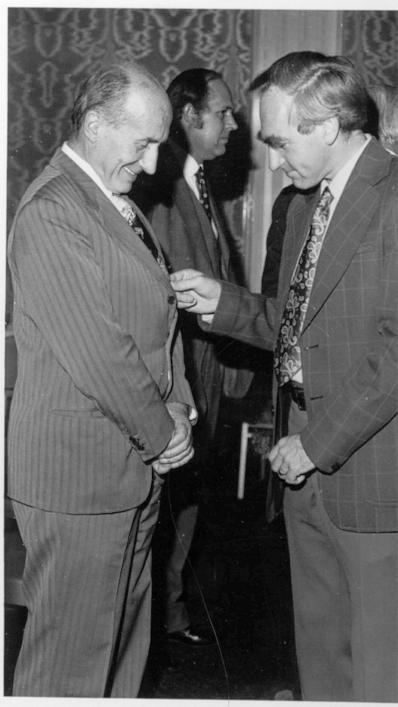 Peter Clarke (tournament arbiter) admires the cloth of Count D'Alverne (of FIDE Italy, he brought over R Magrini).>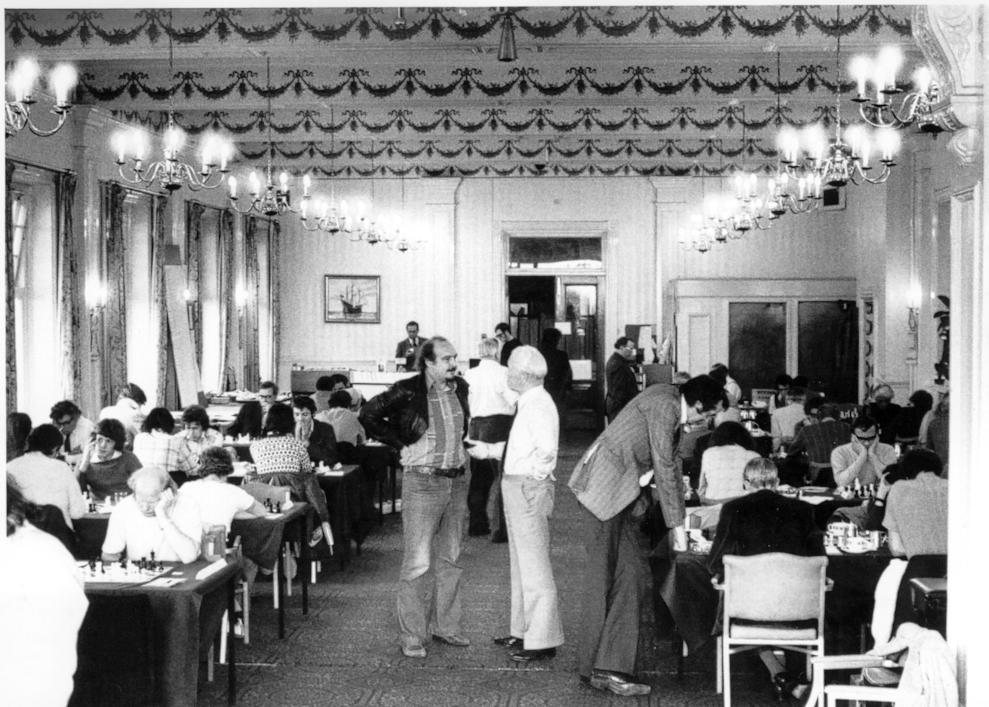 The 1975 tournament up and running in the OGH. John Cummins ponders his position, he's probably thinking these international tournaments are harder than playing the usual Guernsey donkey.>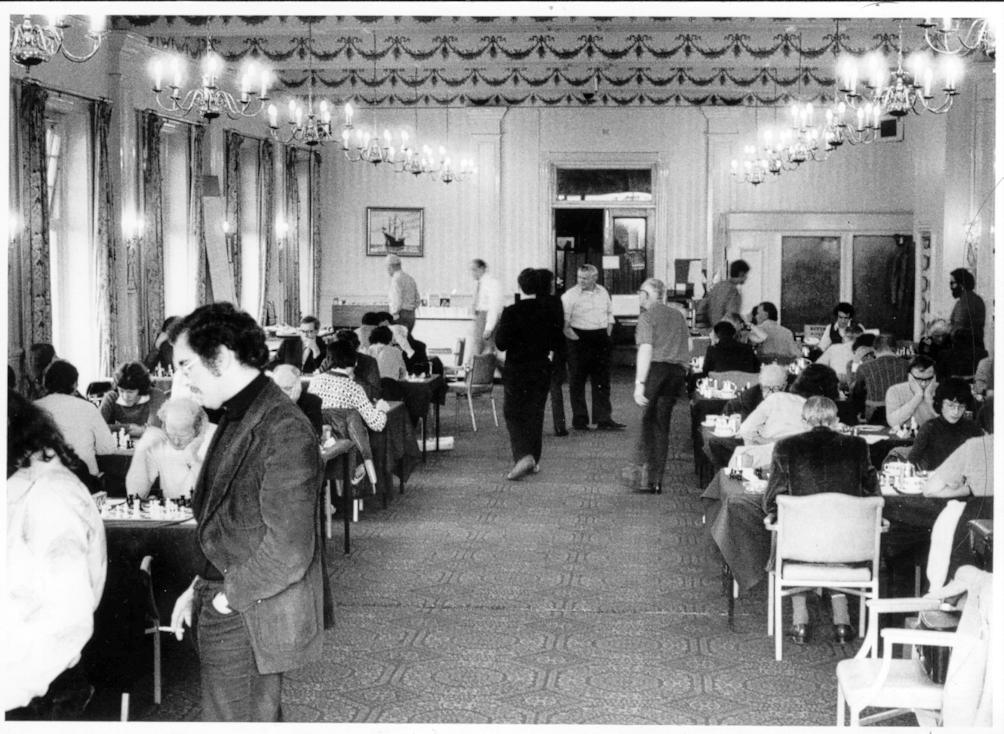 The 1975 tournament in the OGH main room.>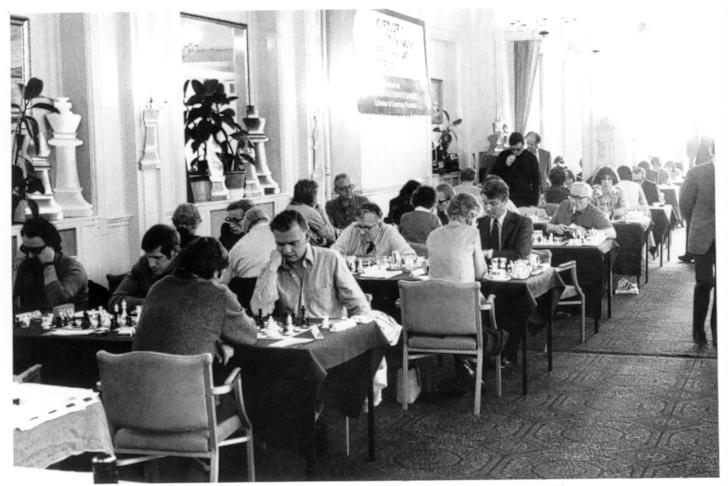 The 1975 tournament in the OGH main room.>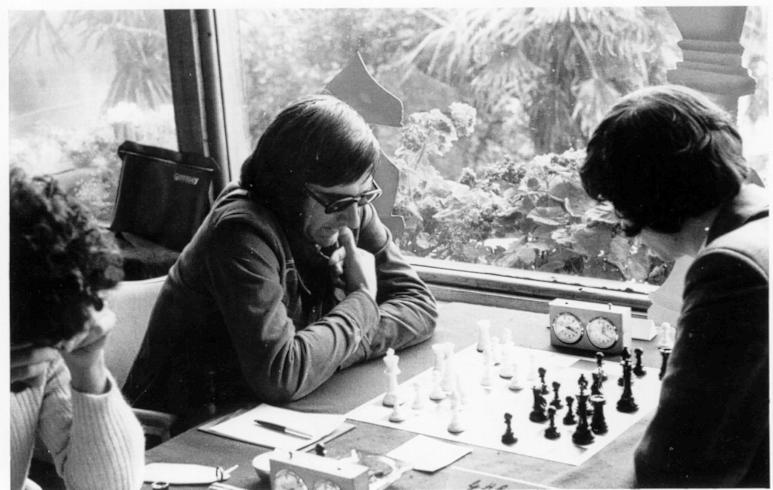 K Pytel from Poland (he finished 2nd behind Gerald Bennett).>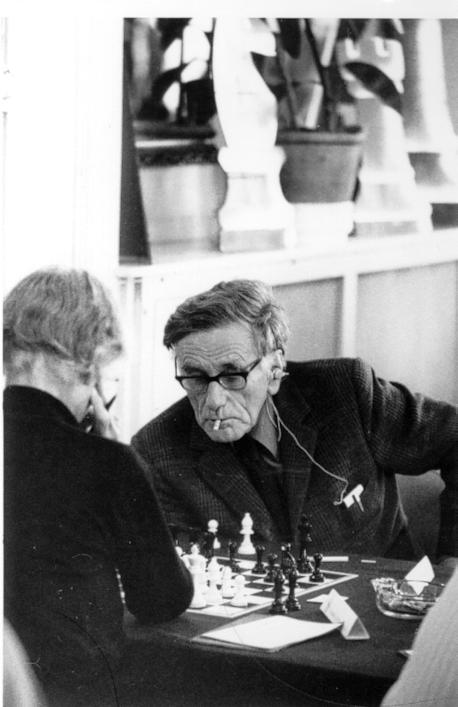 Cecil de Sausmarez from Guernsey.>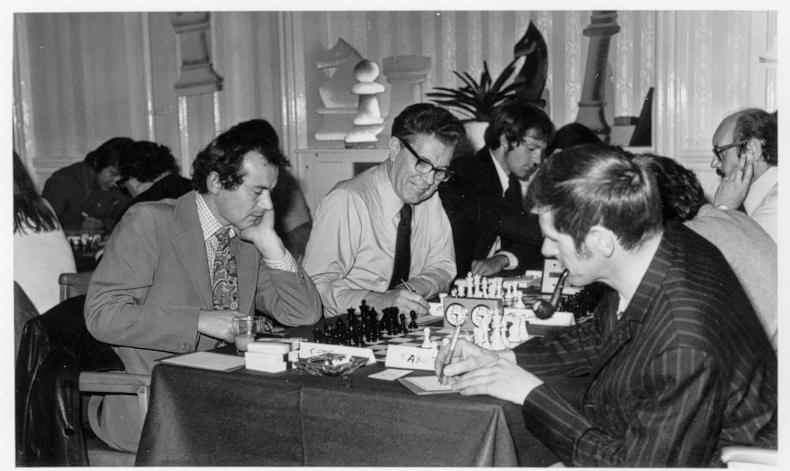 Colonel Edmondson from the USA in the centre.>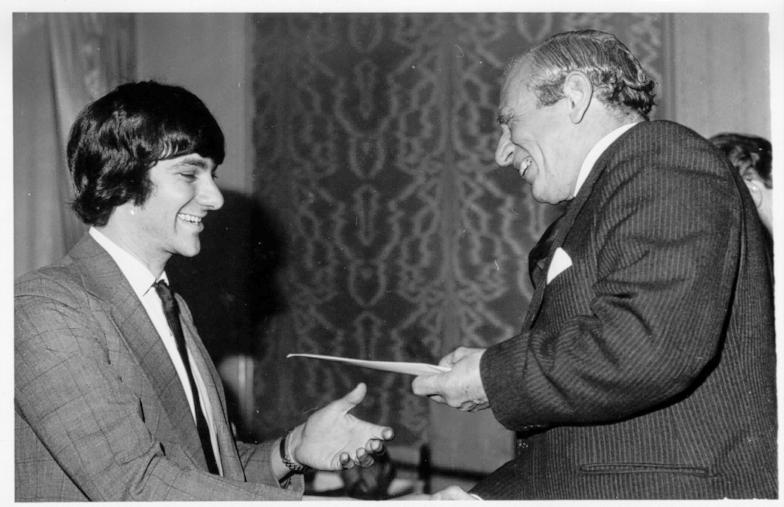 Gerald Bennett receives his first place prize from the Island Bailiff, Sir John Loveridge.>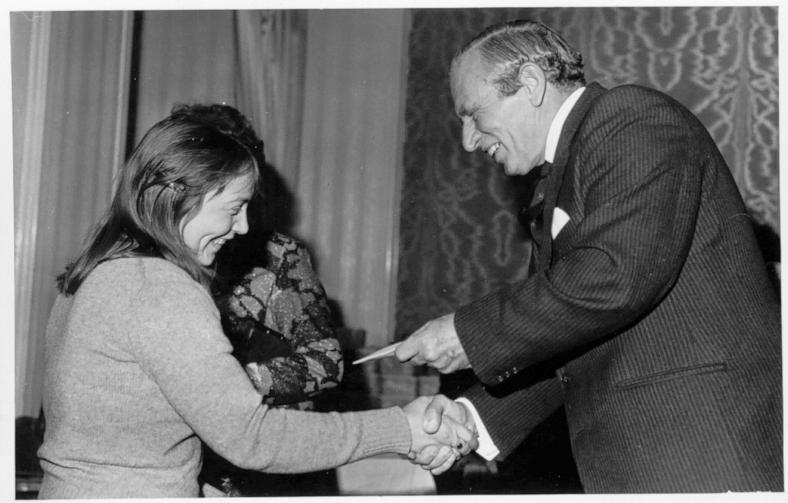 Prize awarded by the Island Bailiff, Sir John Loveridge.>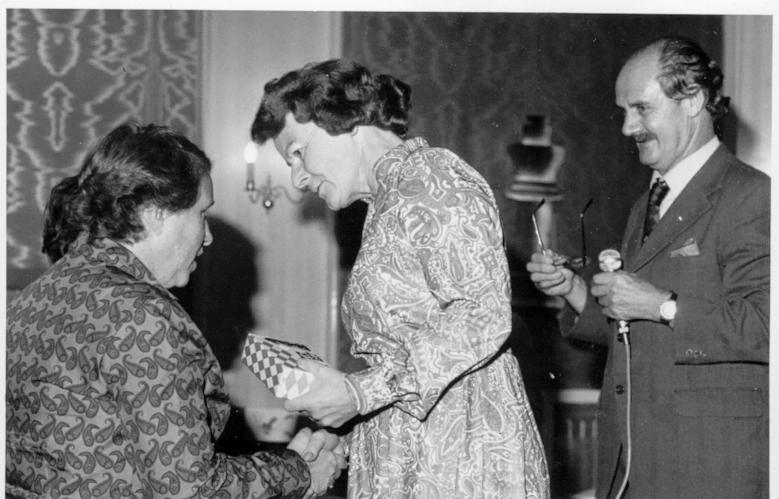 Lady Loveridge presents a prize to a blind lady from Holland.>


Murray Chandler and R Magrini receive their prizes from the Island Bailiff, Sir John Loveridge.>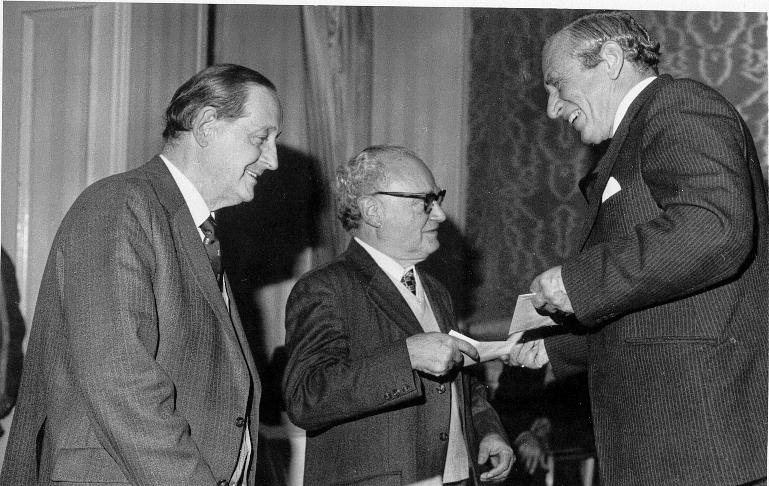 Prize awarded by the Island Bailiff, Sir John Loveridge.>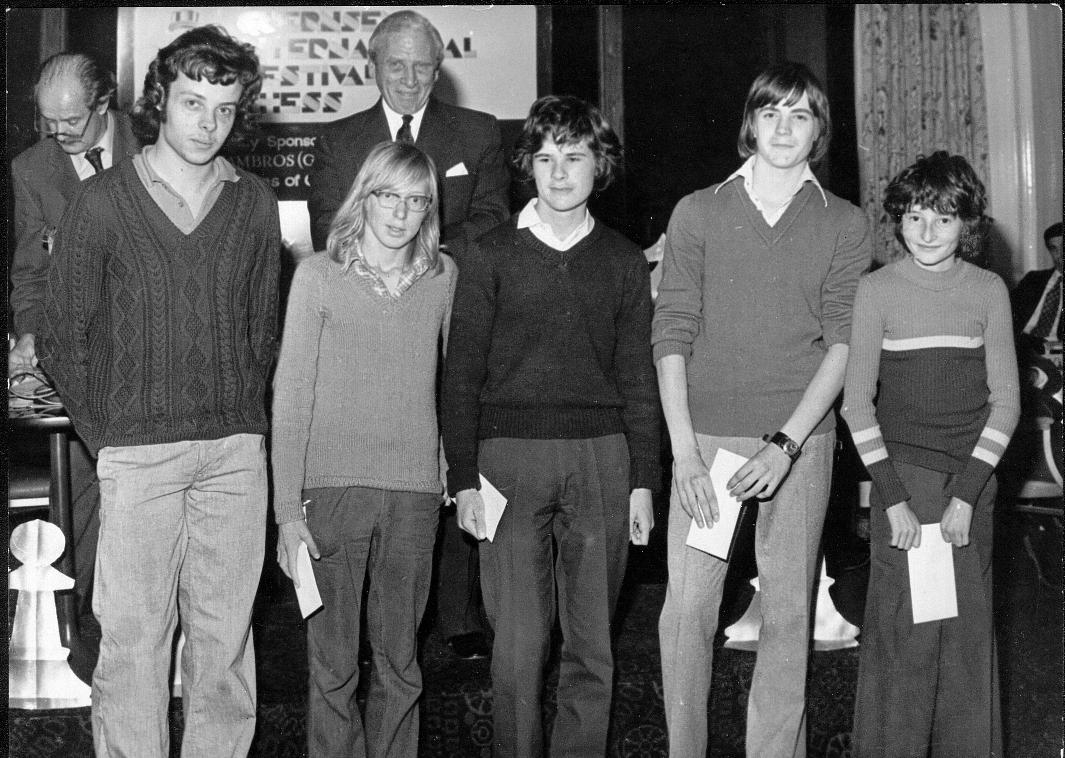 The juniors receive their prizes. Peggy Bisson recounts a story where Murray Chandler had no shoes and a tear in his jumper, she helped patch up the hole for him so that he could look smart when revieving his prize from Sir John Loveridge.>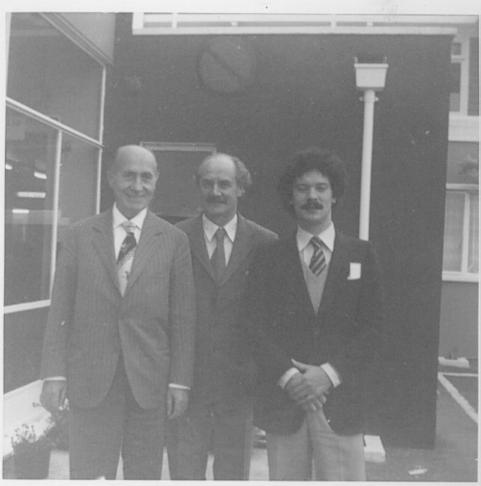 Count D'Alverne and R Magrini arrive from Italy.>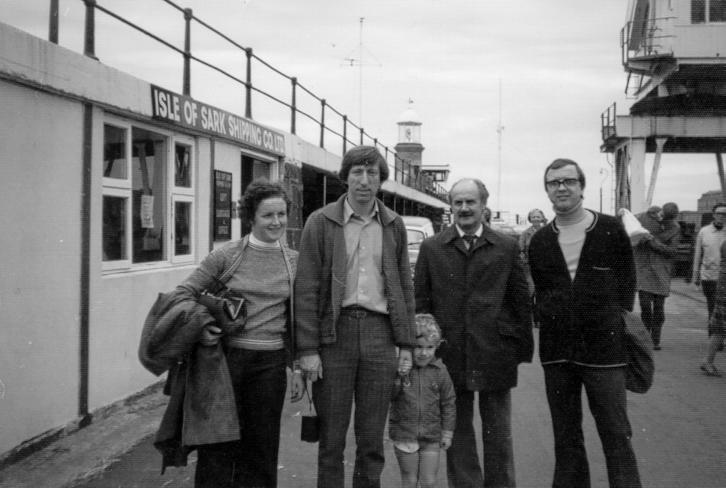 Players arrive from Sark.>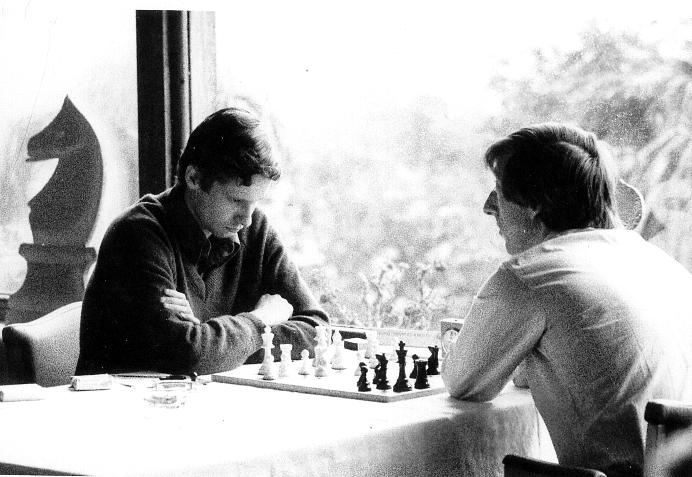 1976 2nd tournament, (left) M Fuller (tournament winner, from Australia) v (right) KH Richardson (top correspondence player from England).>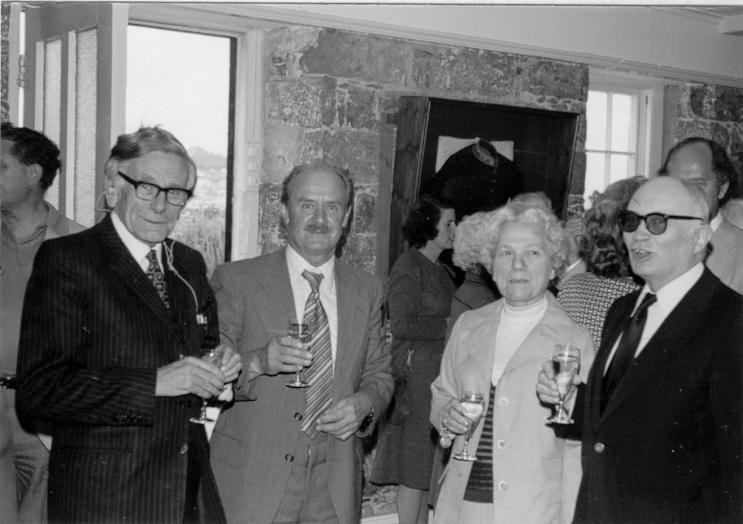 Mr and Mrs van der Gaag with John Bisson and Cecil de Sausmarez. The story here is very interesting: Mrs van der Gaag was sitting with Peggy at the Old Government House Hotel in Guernsey when she heard a voice in another room and she went very quiet. She then said aloud that is our white knight. She then traced the voice to Cecil de Sausmarez. Cecil had broadcast on the world service during the war as the voice of the white knight. Mr van der Gaag was a dutch engineer and the german forces were rounding up such skilled workmen to work for them so he had been kept hidden throughout the war. Cecil's reassurances on the radio as the white knight had given them hope.>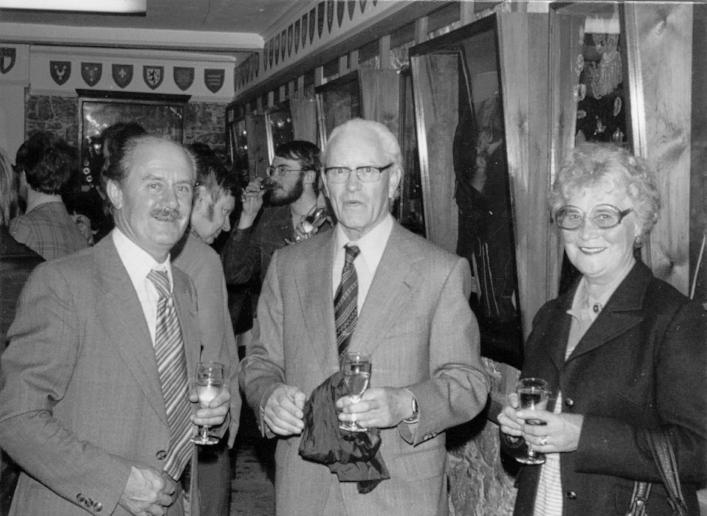 An evening after play.>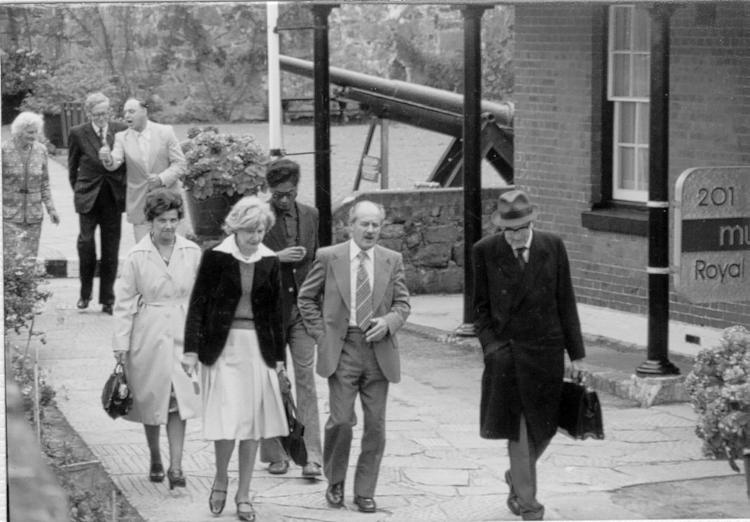 1976 a visit to the historic Castle Cornet in Guernsey. Sir and Lady Milner-Barry walk with John Bisson. Sir Stuart Milner-Barry was part of the team that cracked the enigma code during the war. In the background von Saldern dicusses a point with Cecil de Sausmarez.>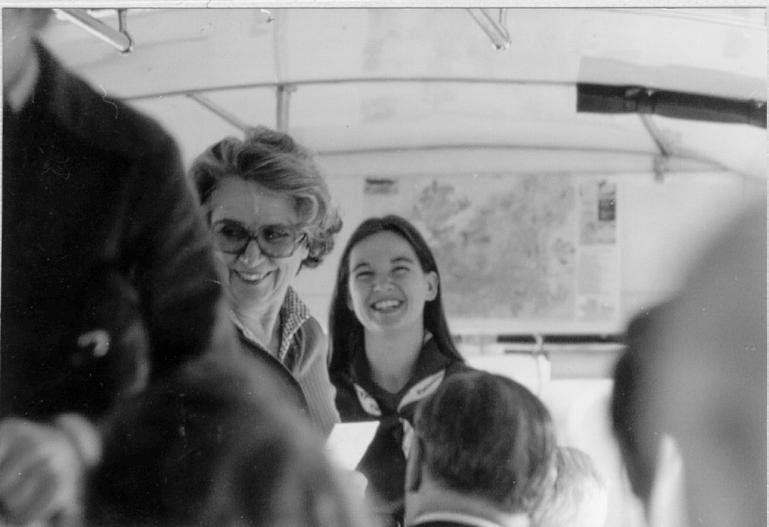 There were so many players Peggy had to organise a bus service to shuttle them all between their hotels, the playing area and sight seeing venues.>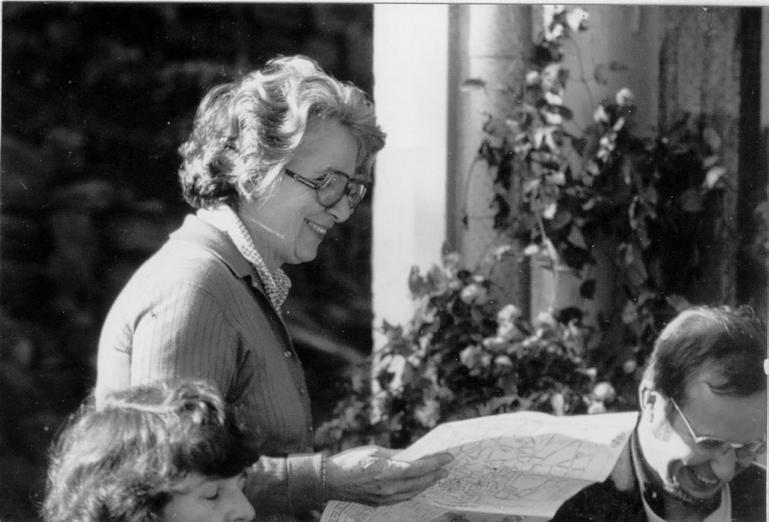 Peggy Bisson discusses the days sight seeing route with the players and wives.>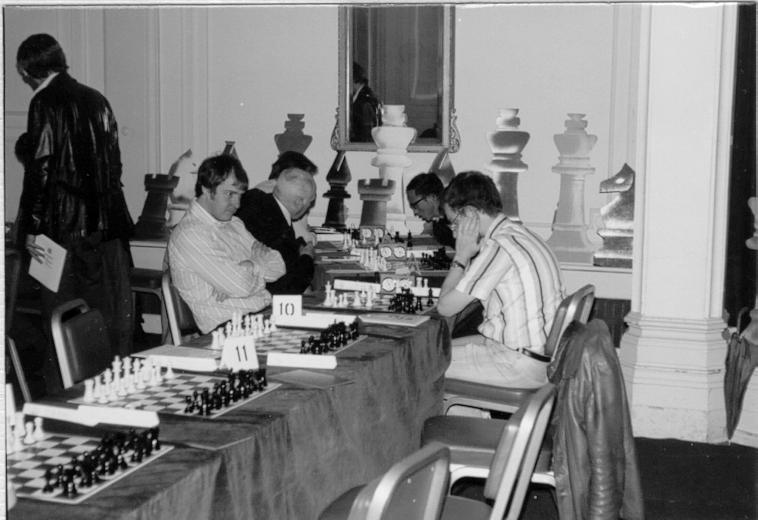 At the Royal Hotel, David Browning of Guernsey looks in confident mood.>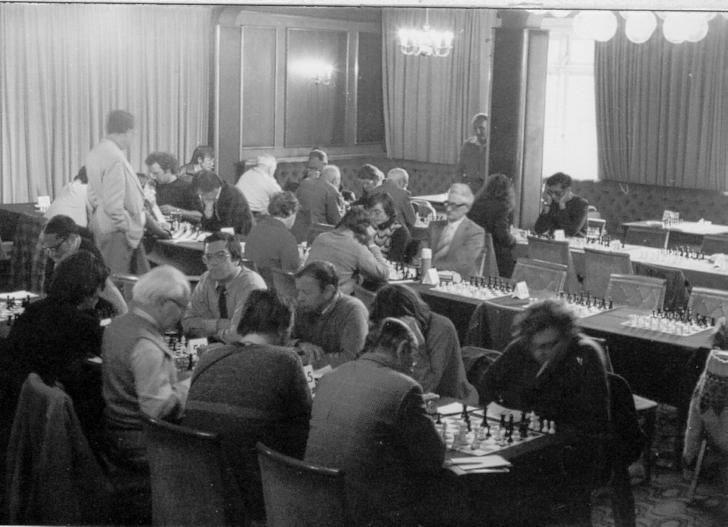 Eugene Lainé has been riled into a Tazmanian Devil state and will soon polish off his pen.>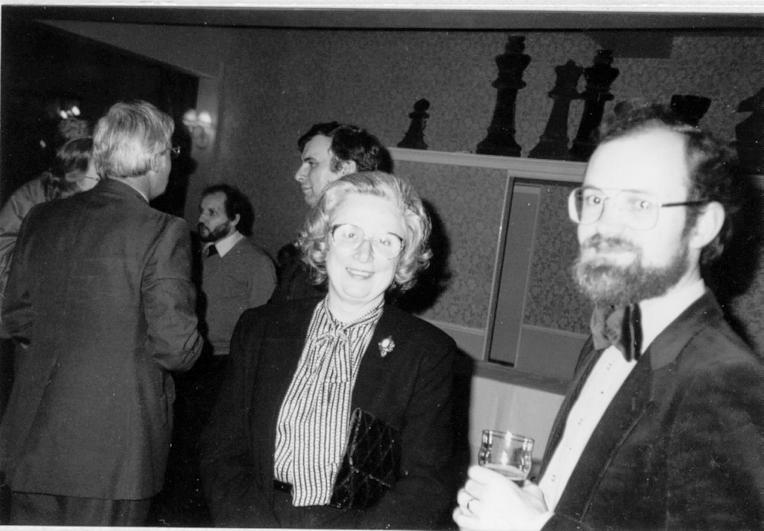 Peggy mixes with the players after play has finished.>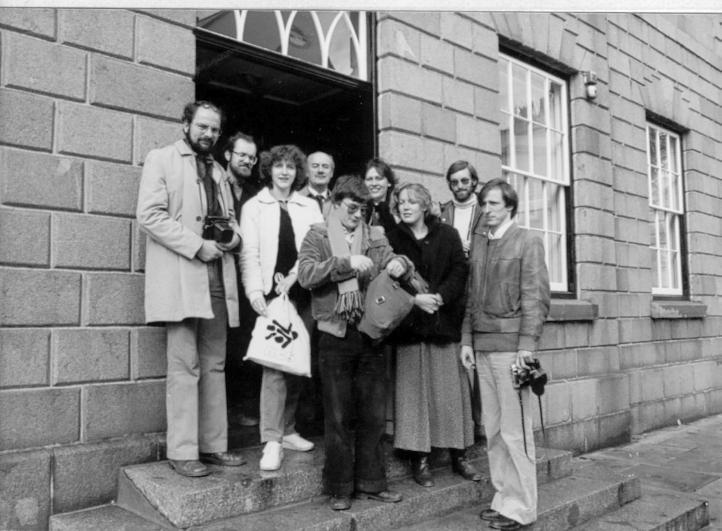 A group of players and family visit the States of Guernsey Government Buildings. Later the Bailiff got onto Cecil de Sausmarez because they were too noisy during one of the debates.>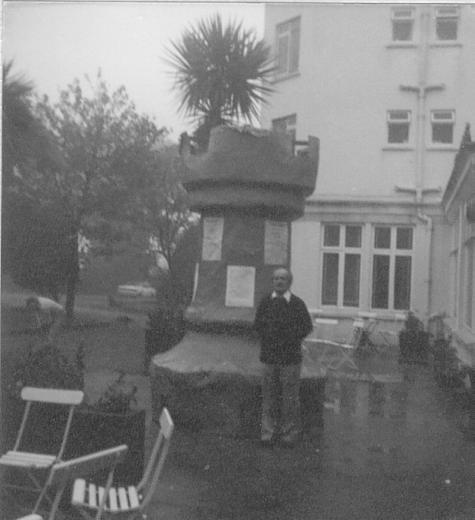 John Bisson took an enormous rook he had made to the Ronnie Ronalde's St Martins Hotel.>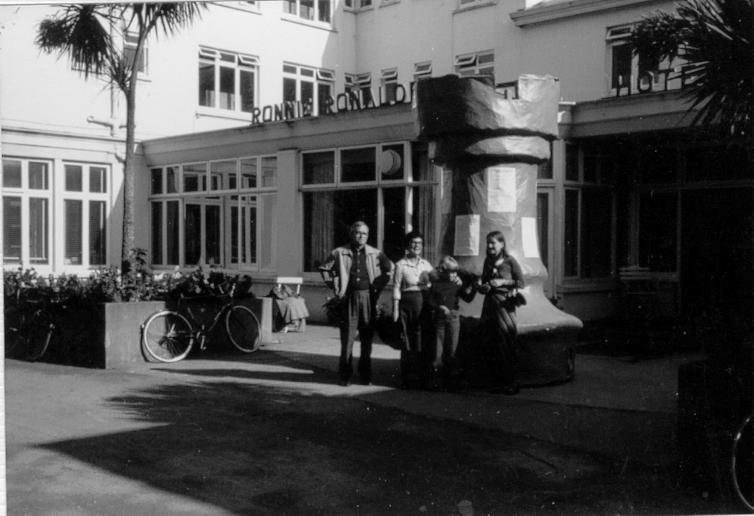 The rook was a popular place to have photos taken infront off.>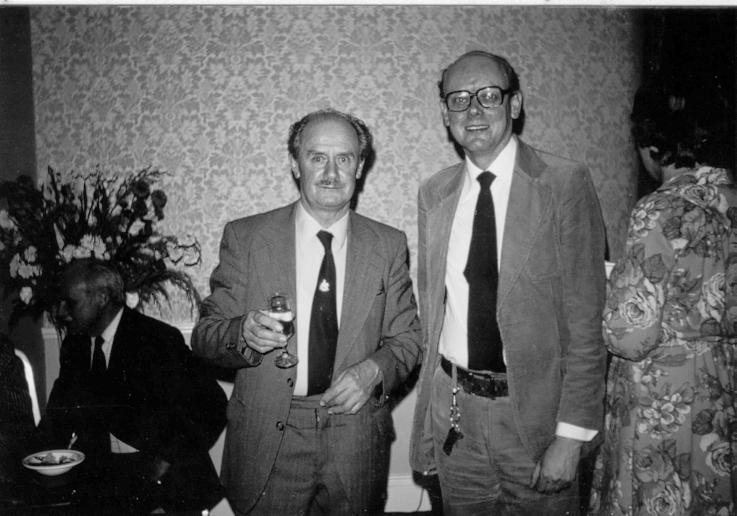 John Bisson and Peter Wilson.>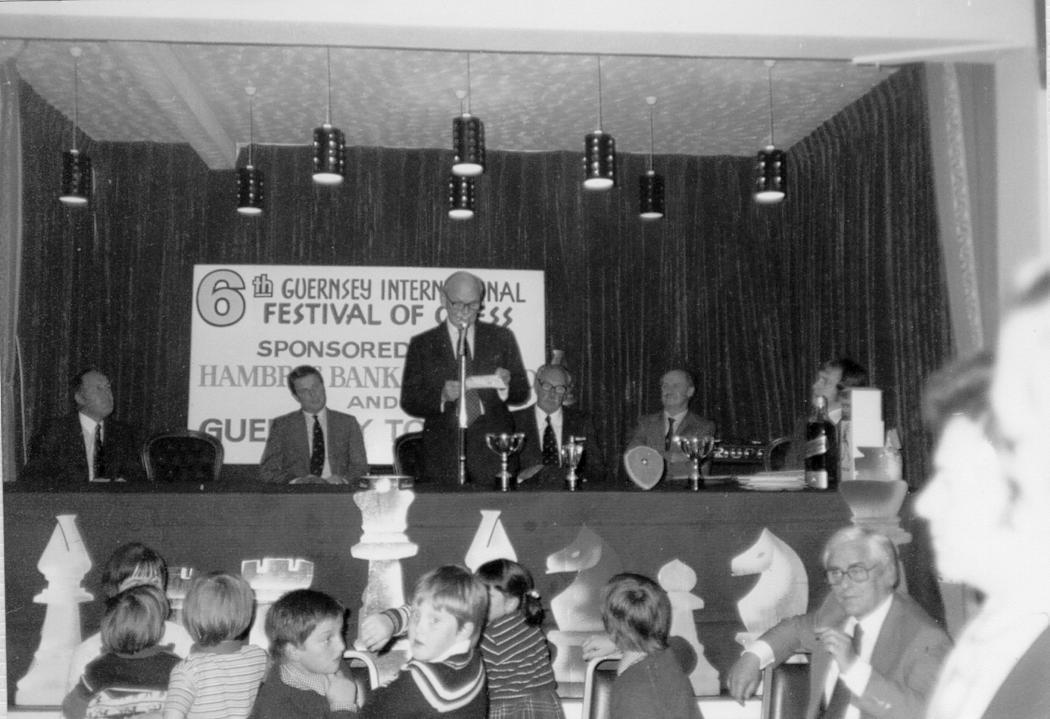 The 1980 6th Festival prize giving. The Bailiff, Air Chief Marshal Sir Peter Le Cheminant speaks. Tony Taylor, Mike Walden, John Bisson and Dave Browning look on>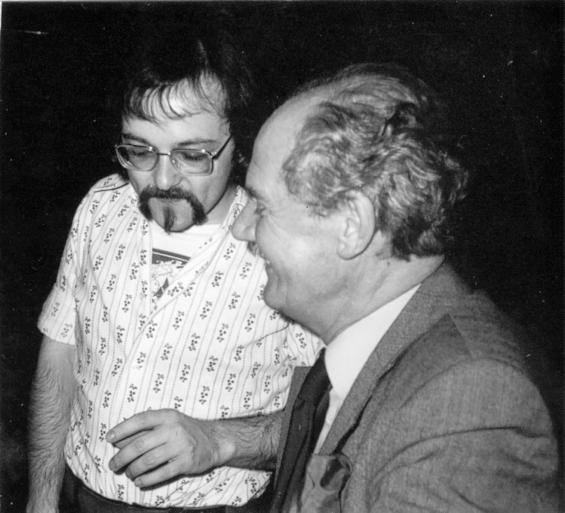 International Master Robert Bellin speaks to John Bisson after his tournament win in 1980. Robert has become a favourite of the Guernsey tournament over the years.>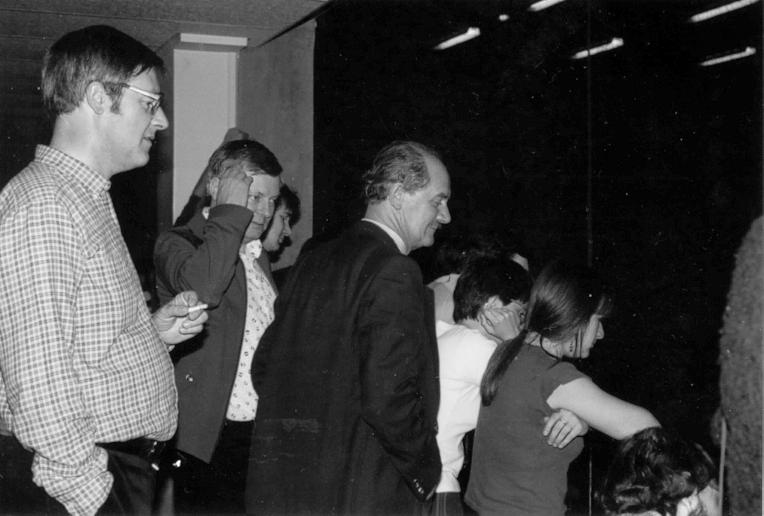 John Bisson spectates.>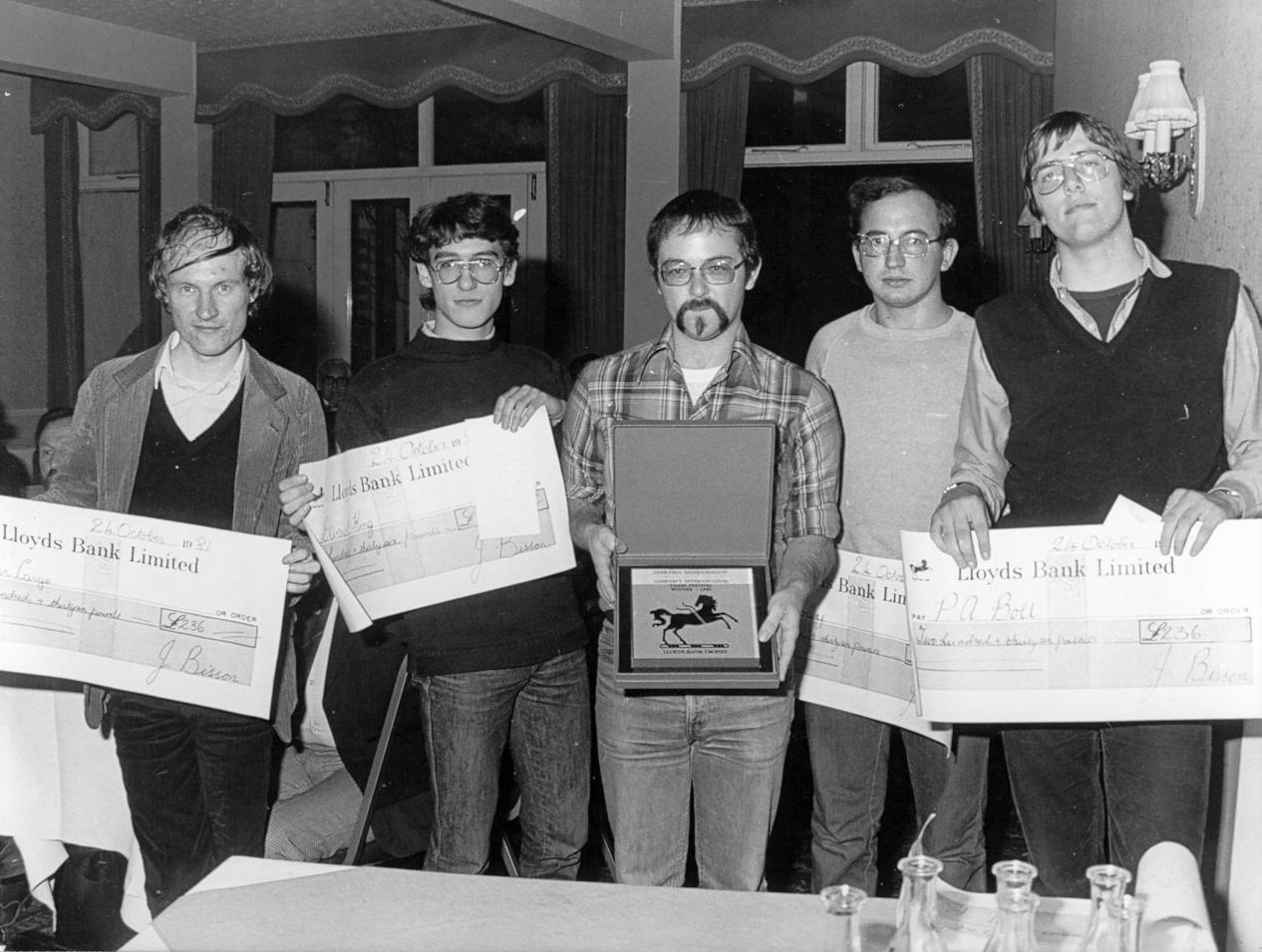 International Master Robert Bellin wins the 7th tournament in 1981. The prize money is shared with P Large, D King (Daniel King soon to become Grandmaster), C Cooley and P Boll of Holland>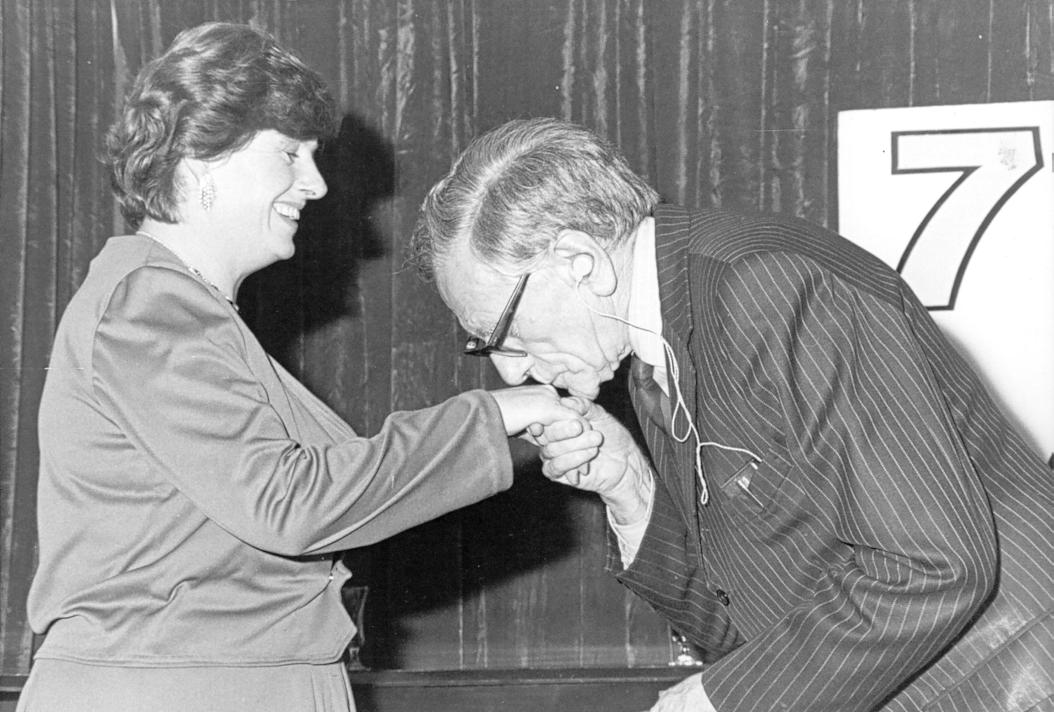 Cecil de Saumarez kisses Pauline Woodward's hand as he presents her with the Channel Island ladies prize in the 1981 7th Guernsey Chess Festival.>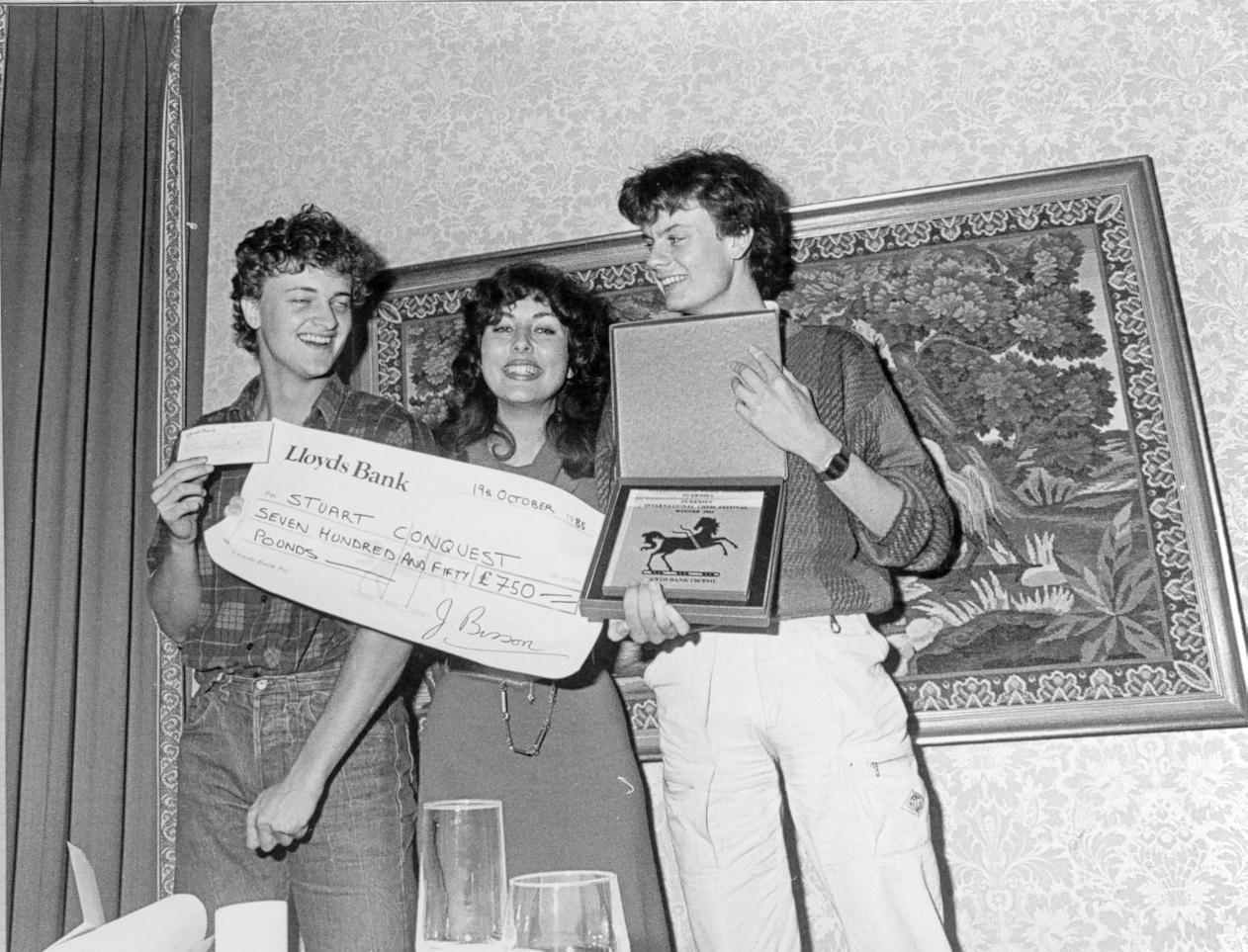 >Julian Hodgson and Stuart Conquest receive their prizes from Miss Guernsey, Hayley James at 11th Open Tournament 1985.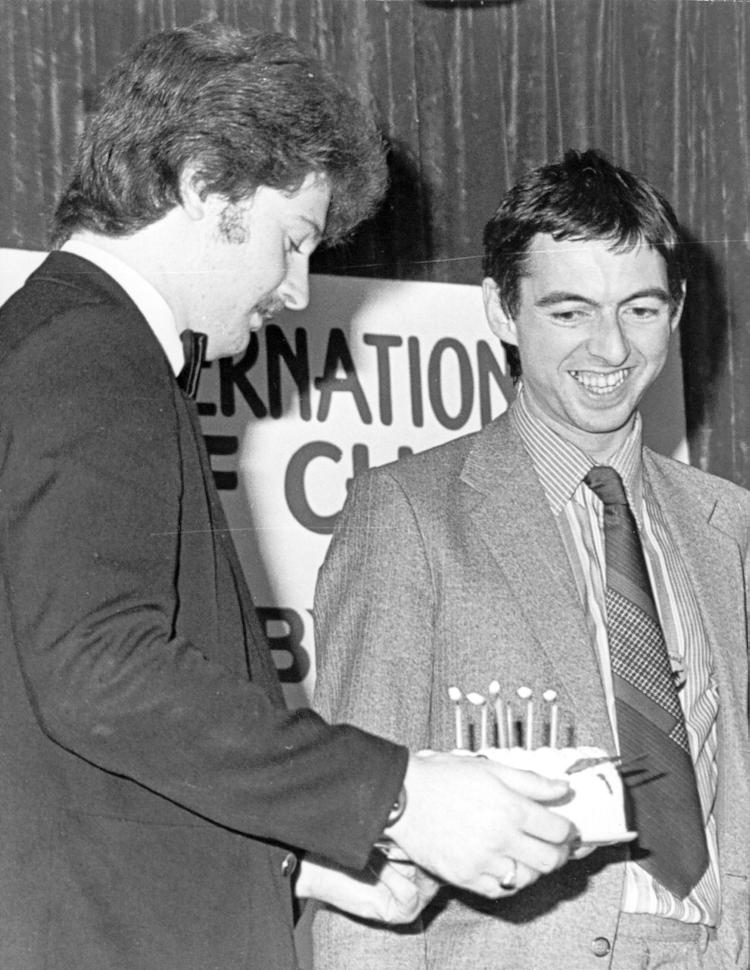 Richard Beville on his birthday at the 1986 12th Guernsey Chess Festival.>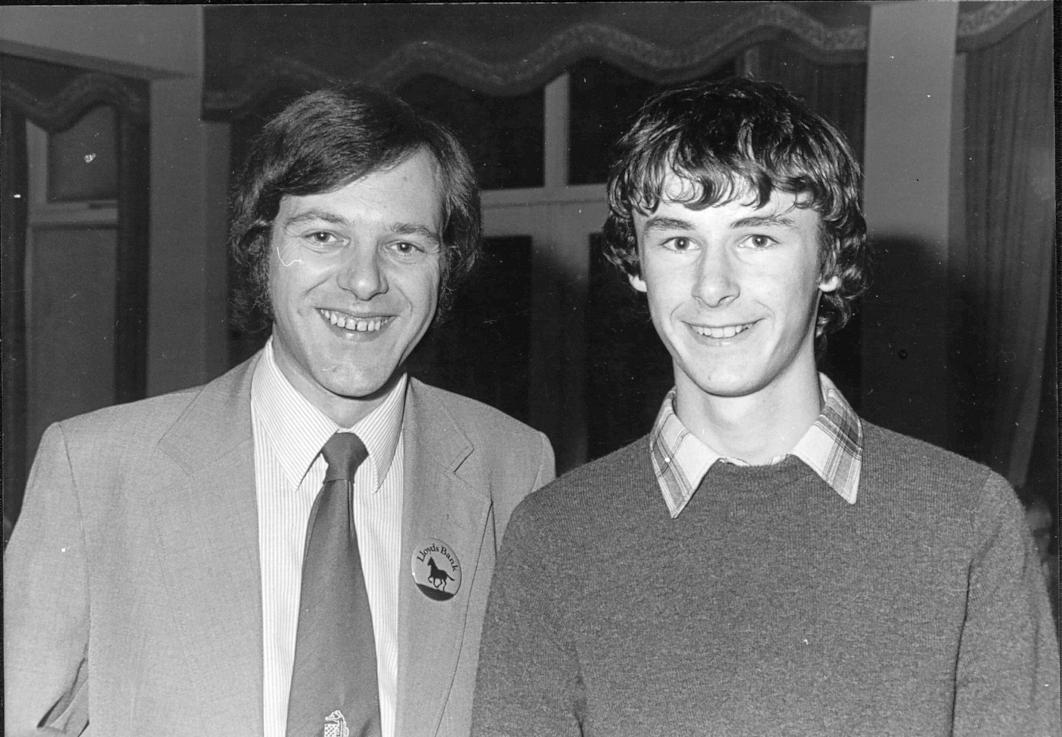 Tony Fulton of Jersey and Keith Martel of Guernsey.>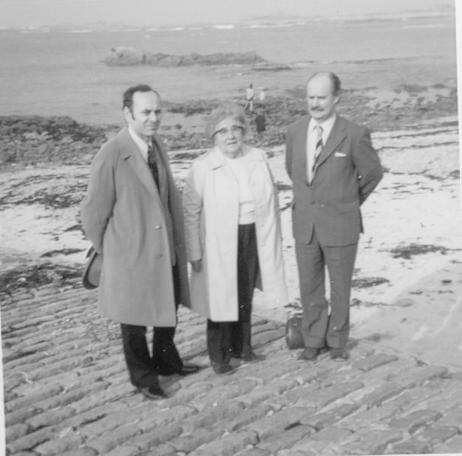 Portisch stands on Saline bay slipway with Mrs Ogier and John Bisson.>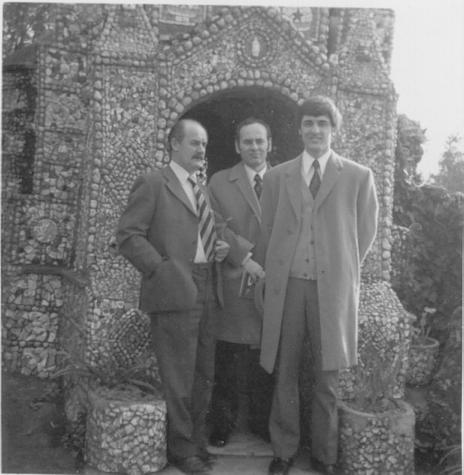 John Bisson takes Portisch to see the little Chapel at les Vauxbelets.>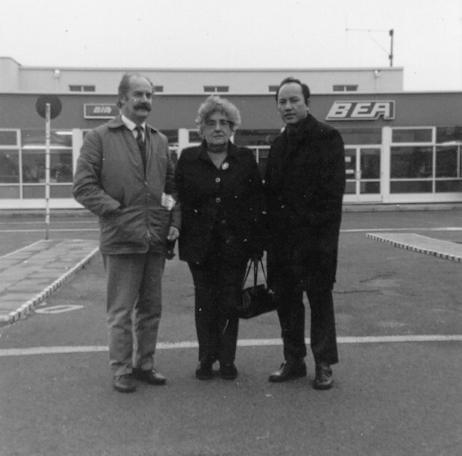 Cardoso of the Philipines with John Bisson and Mrs Ogier. He supported Guernsey chess well.>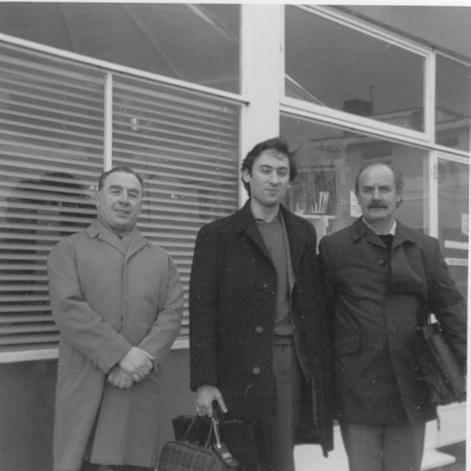 Hartston, with Bill Denning and John Bisson.>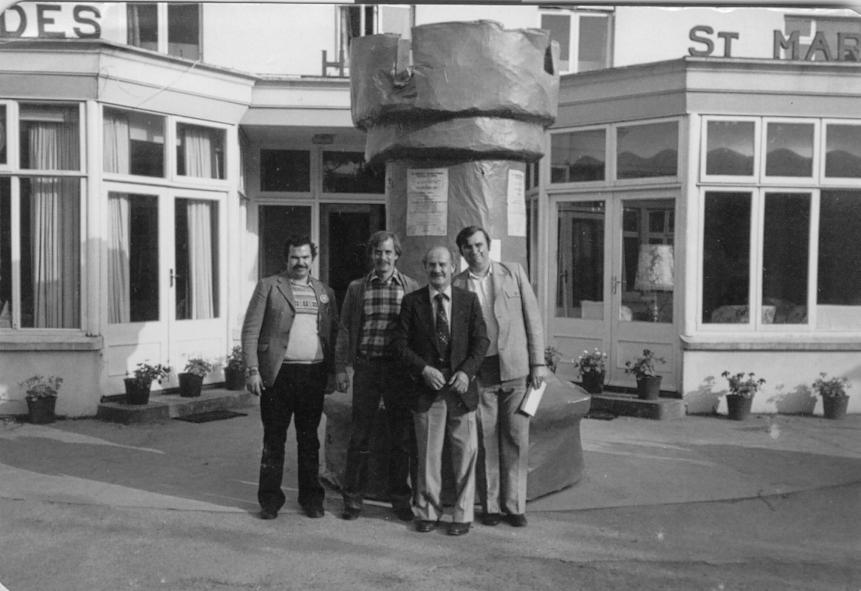 Manfred Heymuth and Russell Finch when he used to come over from the mainland.>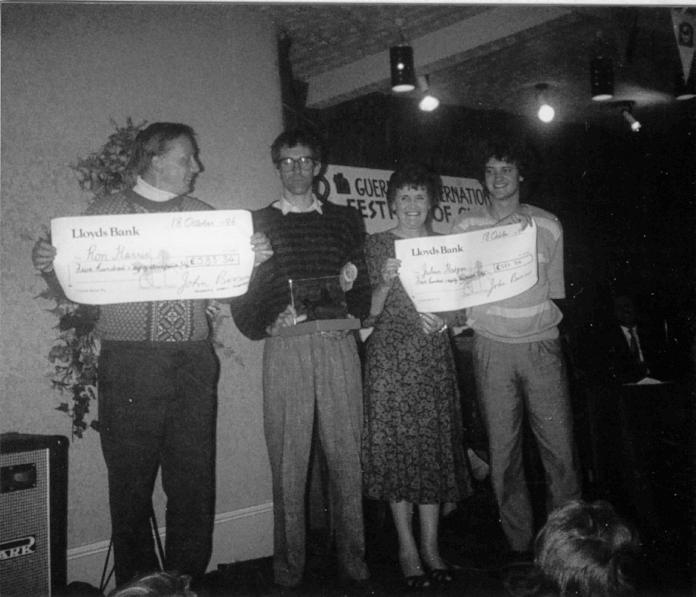 >Ron A Harris, Bruno Carlier, Julian M Hodgson (left to right) Winners in 1986. The Lloyds Bank manager's wife presents the prizes.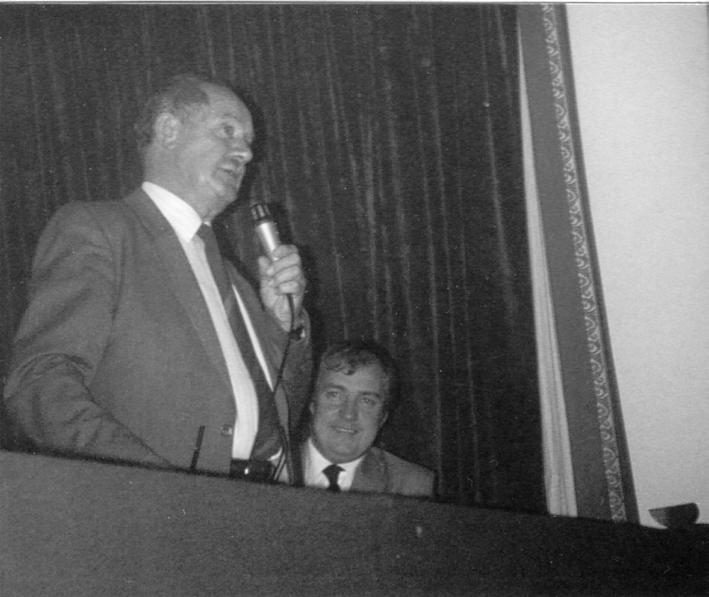 John Bisson makes an announcement, with David Browning looking on.>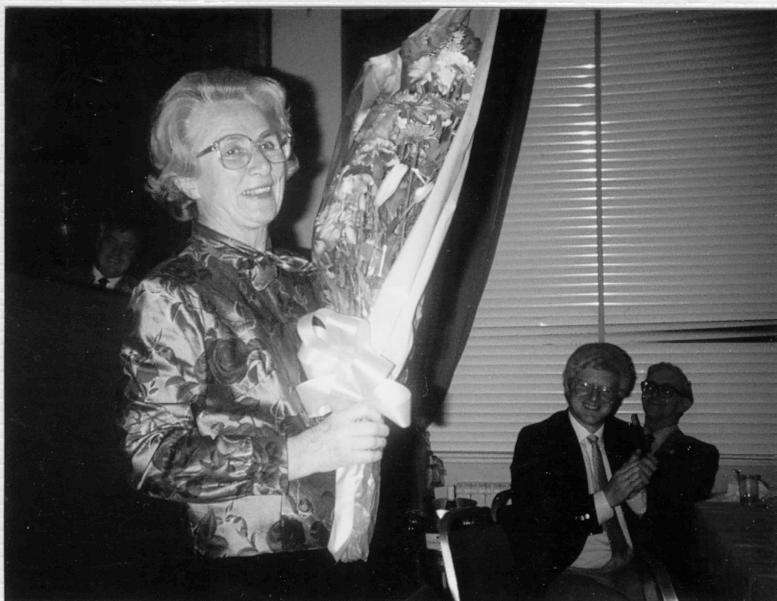 >Peggy receives flowers for all her efforts in ensuring the smooth running of the tournament.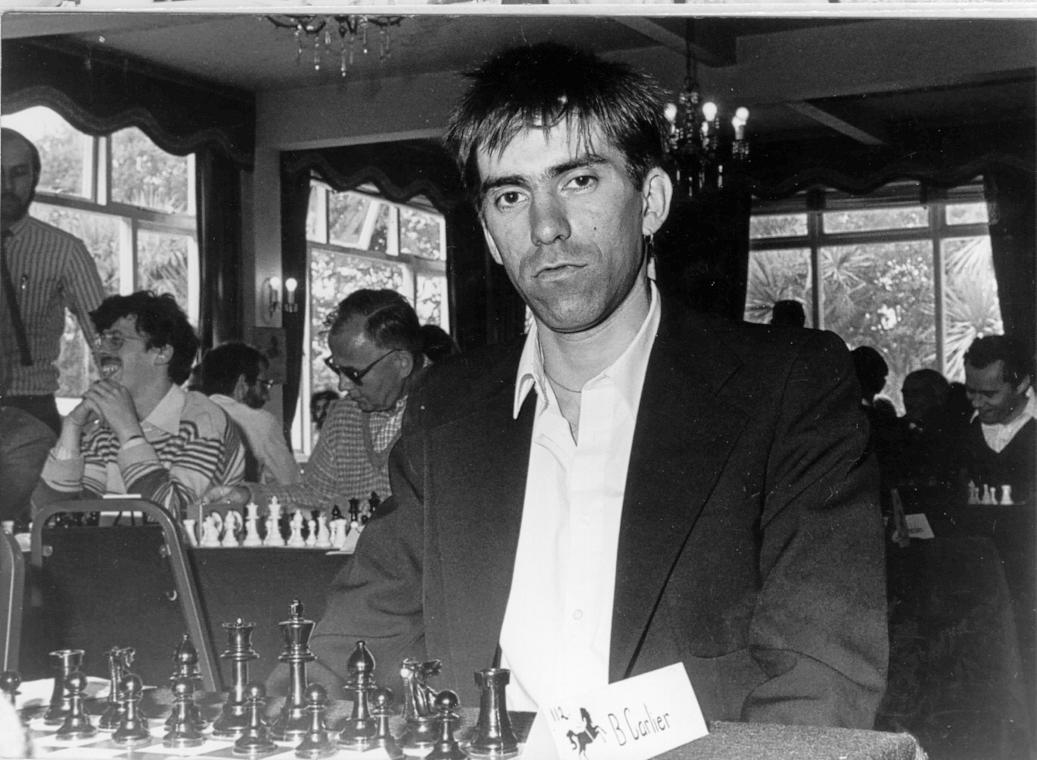 B Carlier, winner in 1987. He stopped coming because he felt he'd won the tournament enough times.>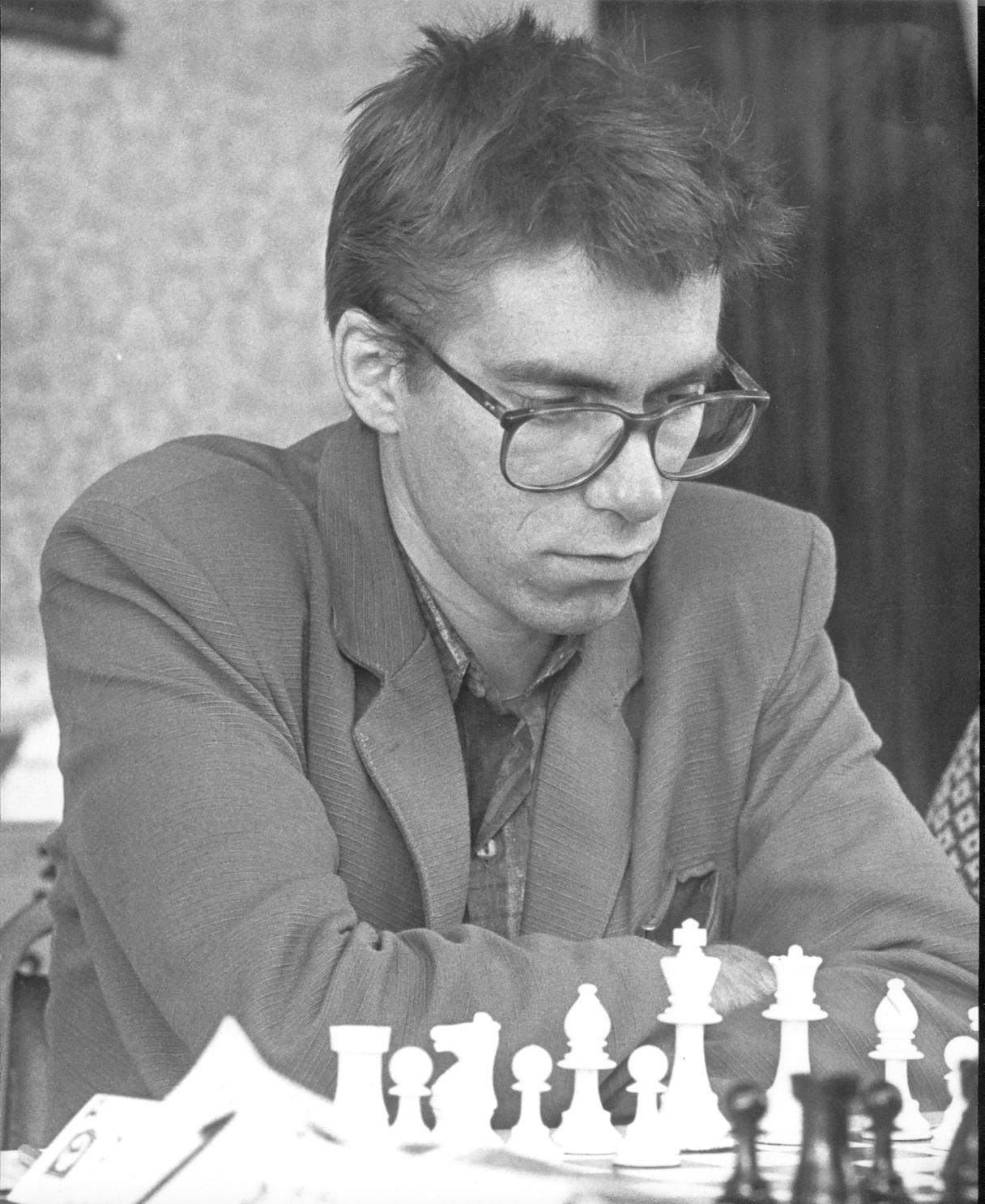 B Carlier>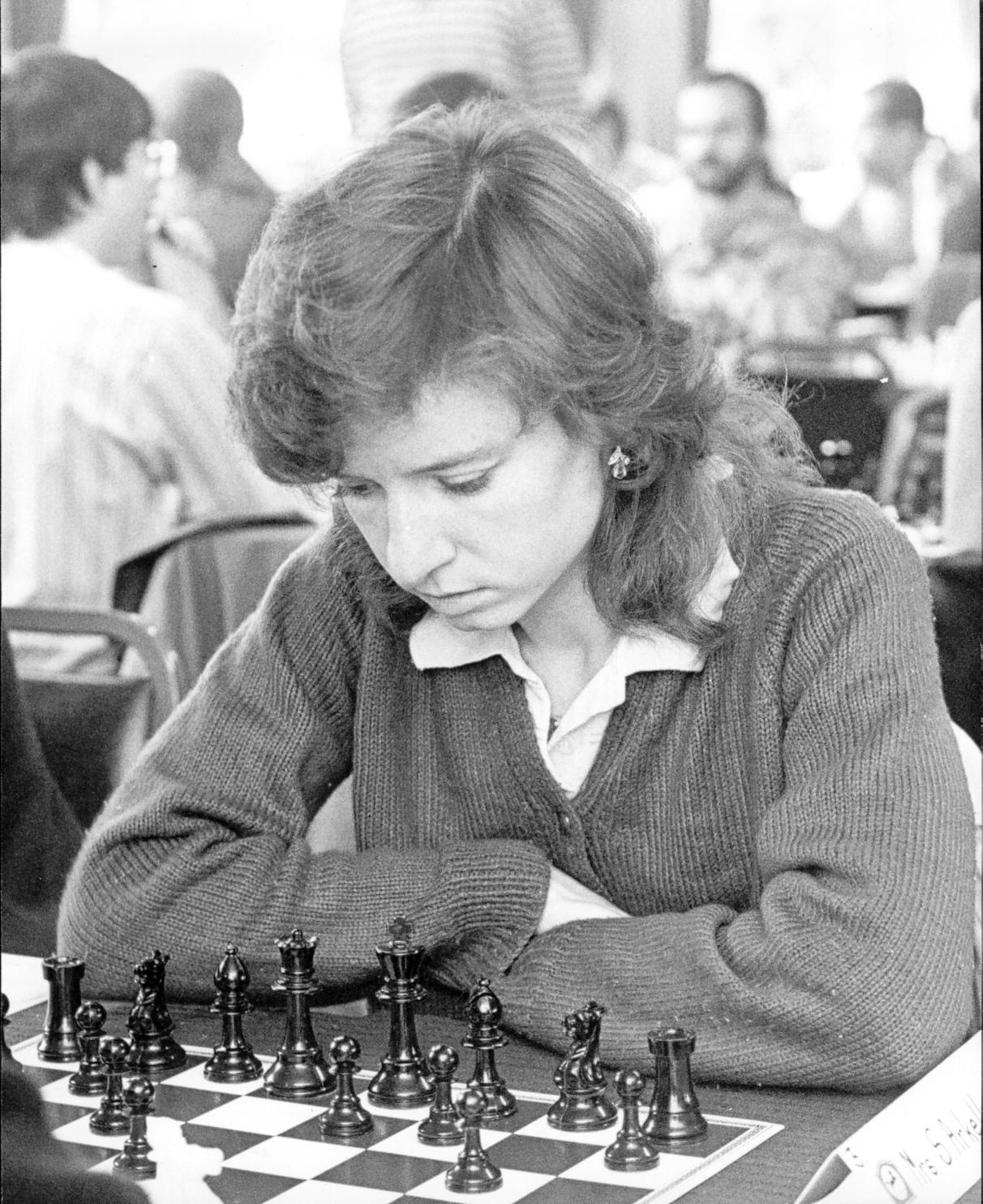 >Susan Arkell in 1987.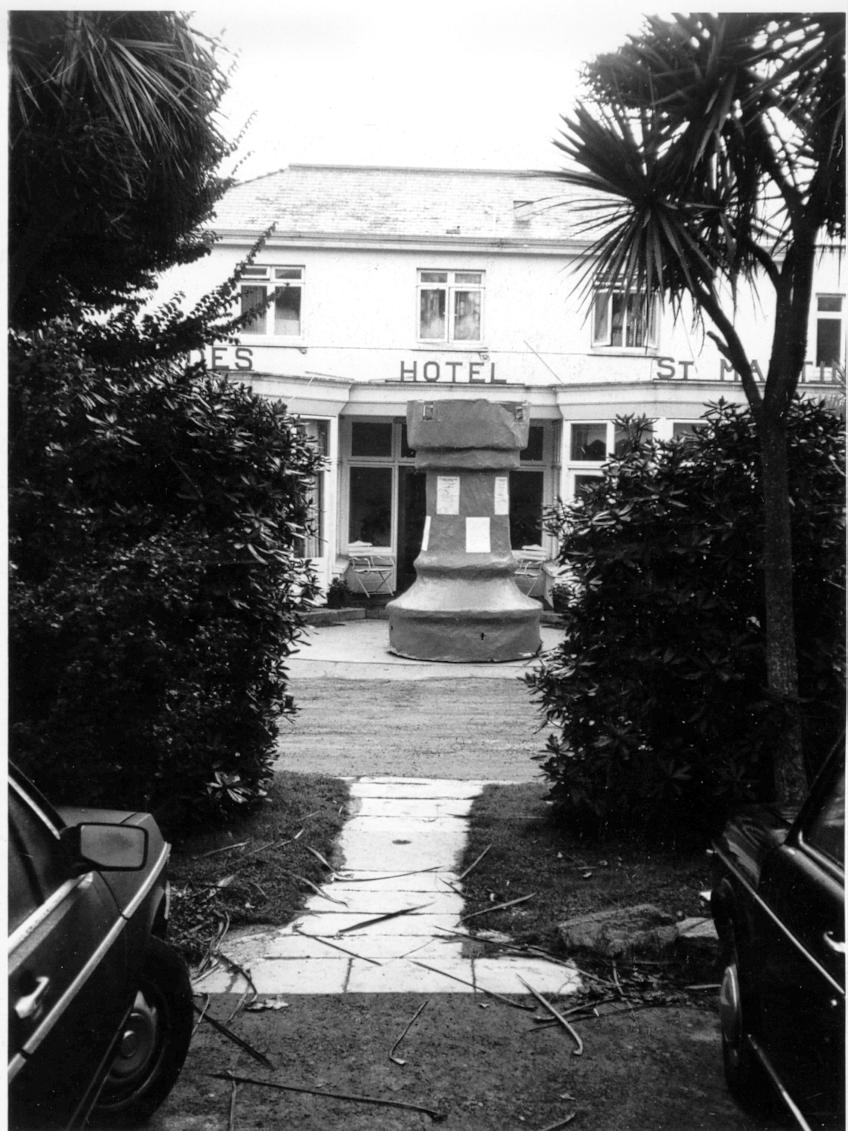 >The Bisson era of organising the tournament was over in 1989. The tournament would be in good hands with Steve Naftel running it from 1990 to 2002.